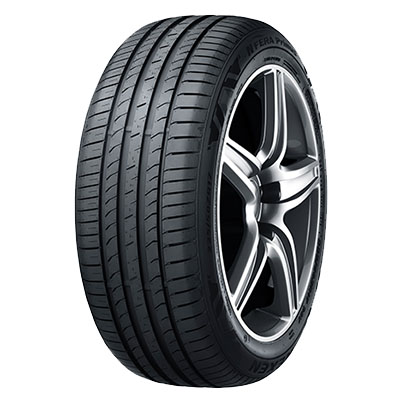 The Nexen PRIMUS SU1 is a high-quality summer tyre designed to provide outstanding performance and safety during the warm weather months. Here are some key features and benefits of tyre tire:
Superb Wet Weather Safety: The PRIMUS SU1 is engineered with a tread pattern that enhances grip and control on wet roads. This ensures excellent safety and reduces the risk of hydroplaning, making it an ideal choice for rainy summer days.
Longevity: These tires are built to last. The advanced rubber compound and tread design contribute to a longer tire life, providing you with excellent value for your investment.
Balanced Performance: Whether you're navigating city streets or taking a long highway journey, the Nexen PRIMUS SU1 delivers a balanced performance. It offers stable handling, responsive steering, and a smooth ride, making your driving experience enjoyable.
Maximum Comfort: The tire's construction is designed to minimize road noise and vibrations, ensuring a comfortable and quiet ride. This is particularly important for long trips and daily commutes.
Versatility: The Nexen PRIMUS SU1 comes in a wide range of sizes and specifications, making it suitable for various vehicles, from compact cars to SUVs. You can find the perfect fit for your specific needs.
In summary, the Nexen PRIMUS SU1 summer tire is an excellent choice for drivers seeking a reliable tire that excels in wet conditions, offers long-lasting performance, and provides a comfortable and quiet ride. Enjoy the summer season with confidence, knowing your vehicle is equipped with top-notch tires.